What's it Say?
INTRODUCTION FROM SOMEONE WHO KNOWS BETTER
Dr. Victor M. Montori, MD, MSc, The Mayo Clinic Dr Montori is a diabetes researcher and practicing endocrinologist at the renowned Mayo Clinic in Rochester, Minnesota, USA. He knows a thing or two about diabetes. He says, "The biggest gift a patient with diabetes can ever receive is a way to make diabetes itself the road, to find meaning in living with diabetes." Agreed.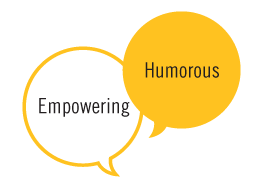 What Others
are Saying
"This is a special and unique book that you can't put down. It is informative, motivating, empowering, humorous, and fully enjoyable. The Book of Better will not only help make anyone living with diabetes improve their life, it will also make the world a better place to live."
--
Frank B. Hu, MD, PhD
Professor of Nutrition and
Epidemiology, Harvard
"You want an excellent dose of reality, perspective, hope, and humor? Read this book."
--
Sysy Morales
thegirlsguidetodiabetes.com
"The Book of Better is is a book you don't want to put down. As a dietitian and diabetes educator, I have been bombarded by the variety of books on diabetes, diabetes' diets, and living well with diabetes. Never have I come across such a powerful, humorous, yet credible source of information to help motivate people to live better with diabetes."
--
Lauren Davidson,
Registered Dietitian,
Certified Diabetes Educator
"What is in fact out there for all of us to reach [with diabetes] is not perfection. It is better. The book you are holding is a highly accurate and accomplished map for this journey toward better. And it is the best I have read written by a fellow voyager."
--
Victor M. Montori, MD, MSc;
Professor of Medicine and Consultant,
Division of Endocrinology and Diabetes, Mayo Clinic, Rochester, Minnesota
"The Book of Better is ridiculously serious fun. You will find it refreshing, enlightening and reassuring. If you need a lift, I think you will find it here."
--
Andrew Ahmann, MD
Professor of Medicine,
Director, Harold Schnitzer Diabetes Health center, Oregon Health & Science University
--